The Baskervilles were the 'in-house' University rock group playing all the Beatles, 'Stones, Dylan etc hits of the time. One member went on to become a professional muscian and developed the group into a new band named Affinity.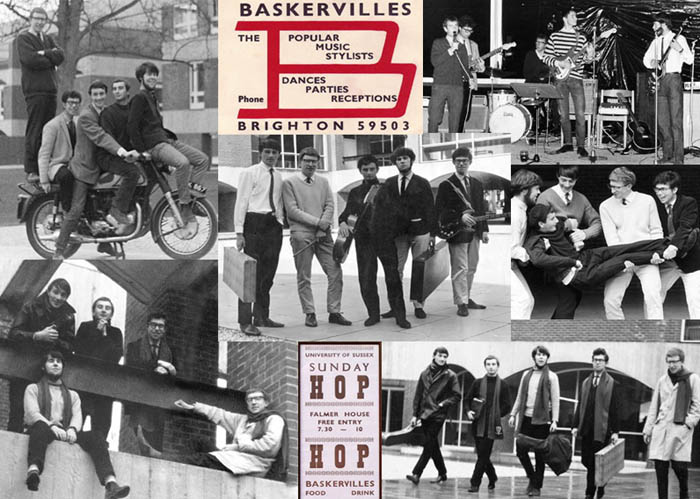 The track being played is from a recently 'discovered' tape made in 1965 at a Christmas social. This, together with a further 30 tracks have now been issued on a CD entitled Affinity Origins: The Baskervilles 1965. This is available to order from music stores or from the producers, Angel Air - www.angelair.co.uk - Catalogue No SJPCD238.
There is now a CD of the Baskervilles Reunion which took place at the University as part of the 50 year celebrations in 2011. You can find that here!

There is also a separate website with some real live video of the reunion 'concert'
.... www.the-baskervilles.co.uk
and a youtube clip here.